Composers: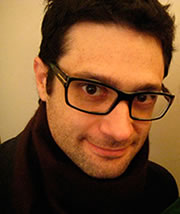 Rama Gottfried  spark - for solo piano and electronics
  Matthew Goodheart   for piano and cello(s) - for piano, cello, and electronics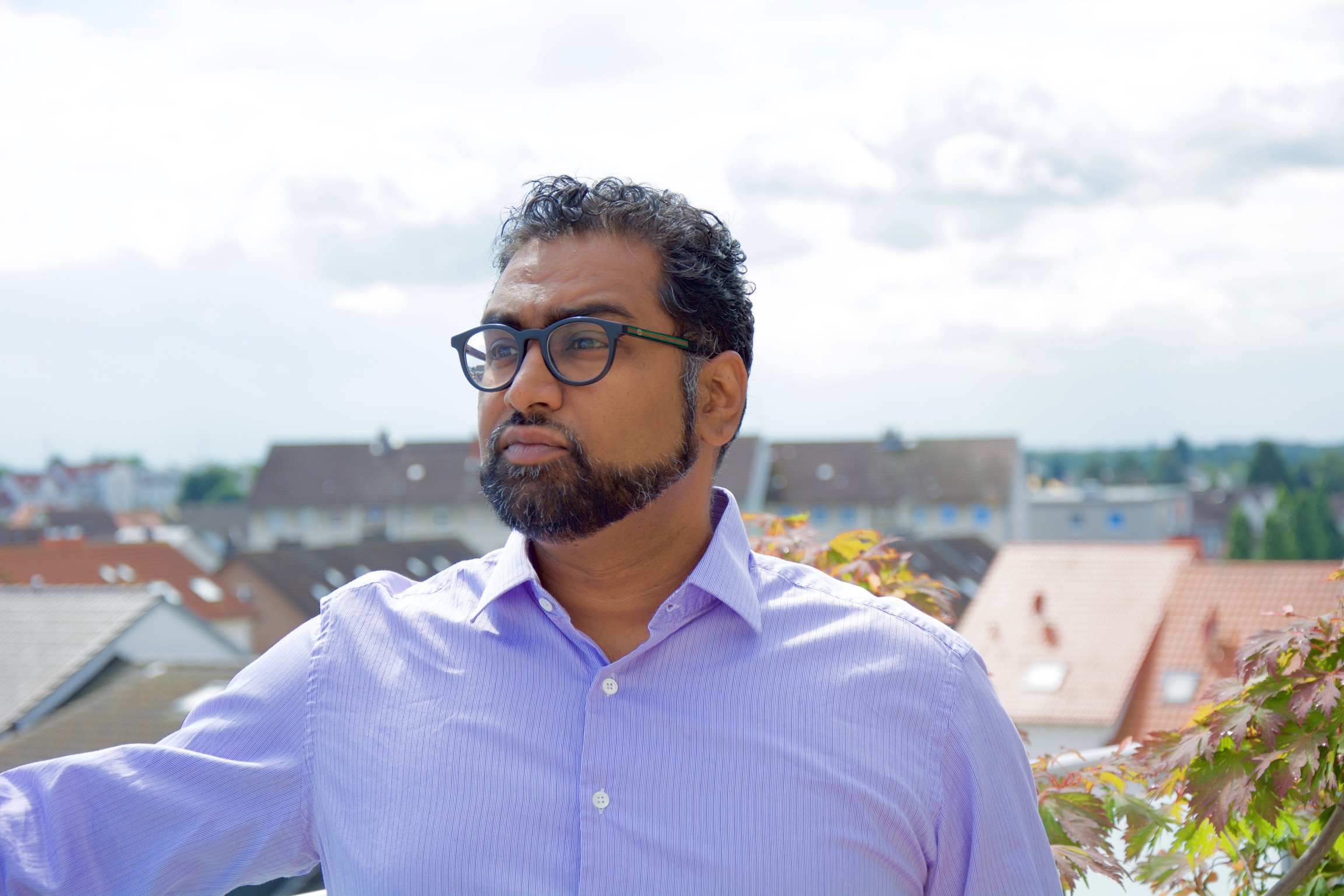 Ravi Kittappa  KUBA   for solo saxophone and electronics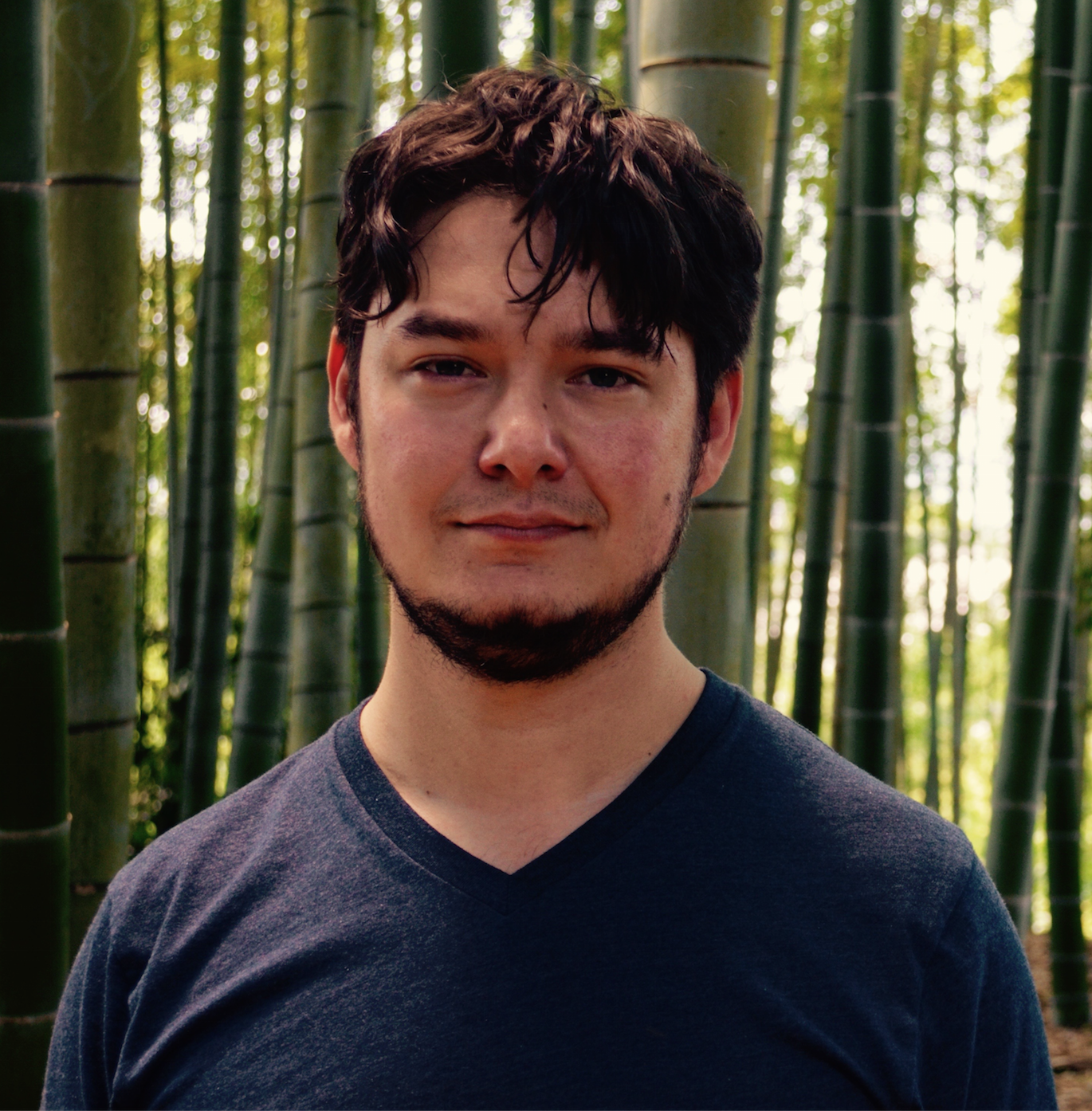 Yigit Kolat  Halki/Heybeliada for solo piano and electronics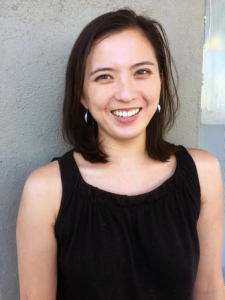 Ursula Kwong-Brown  Self Reflection for solo cello and wooden panel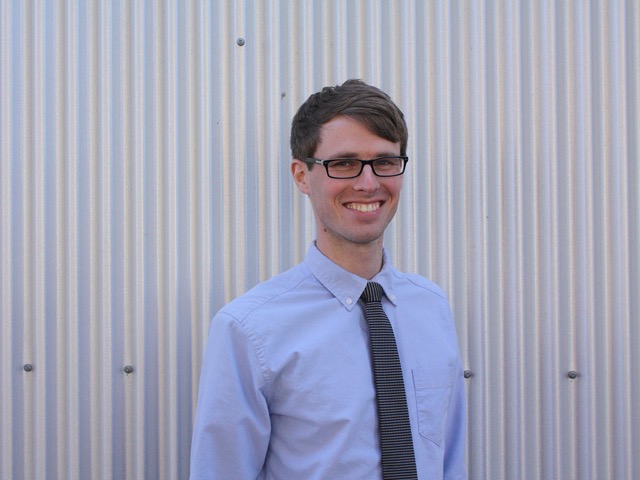 Ted Moore it teaches us for cymbal and feedback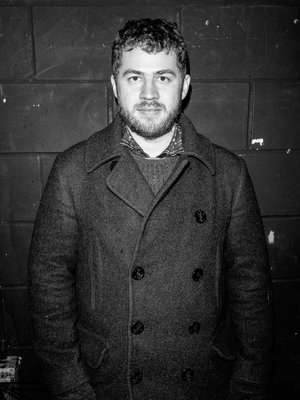 Weston Olencki  casting for solo piano and electronics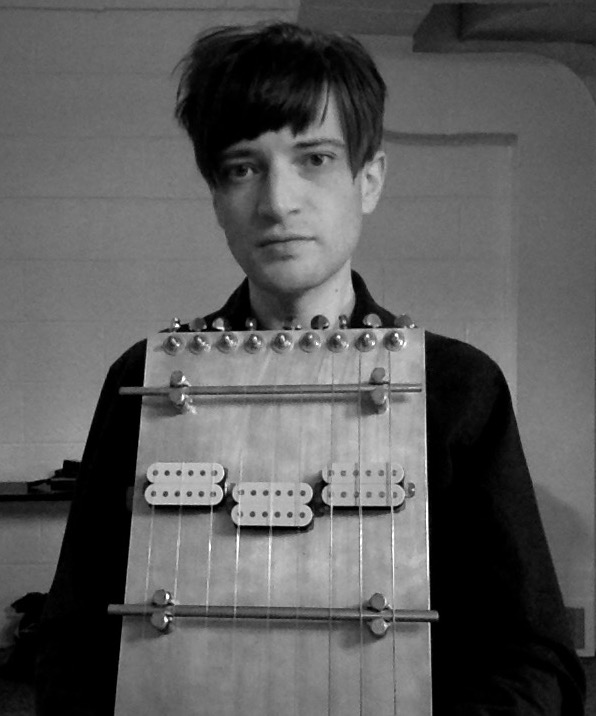 Ben Luca Robertson  Ectype   for zither and electronics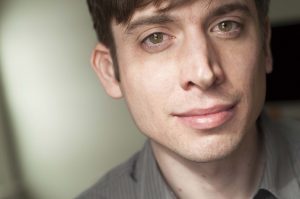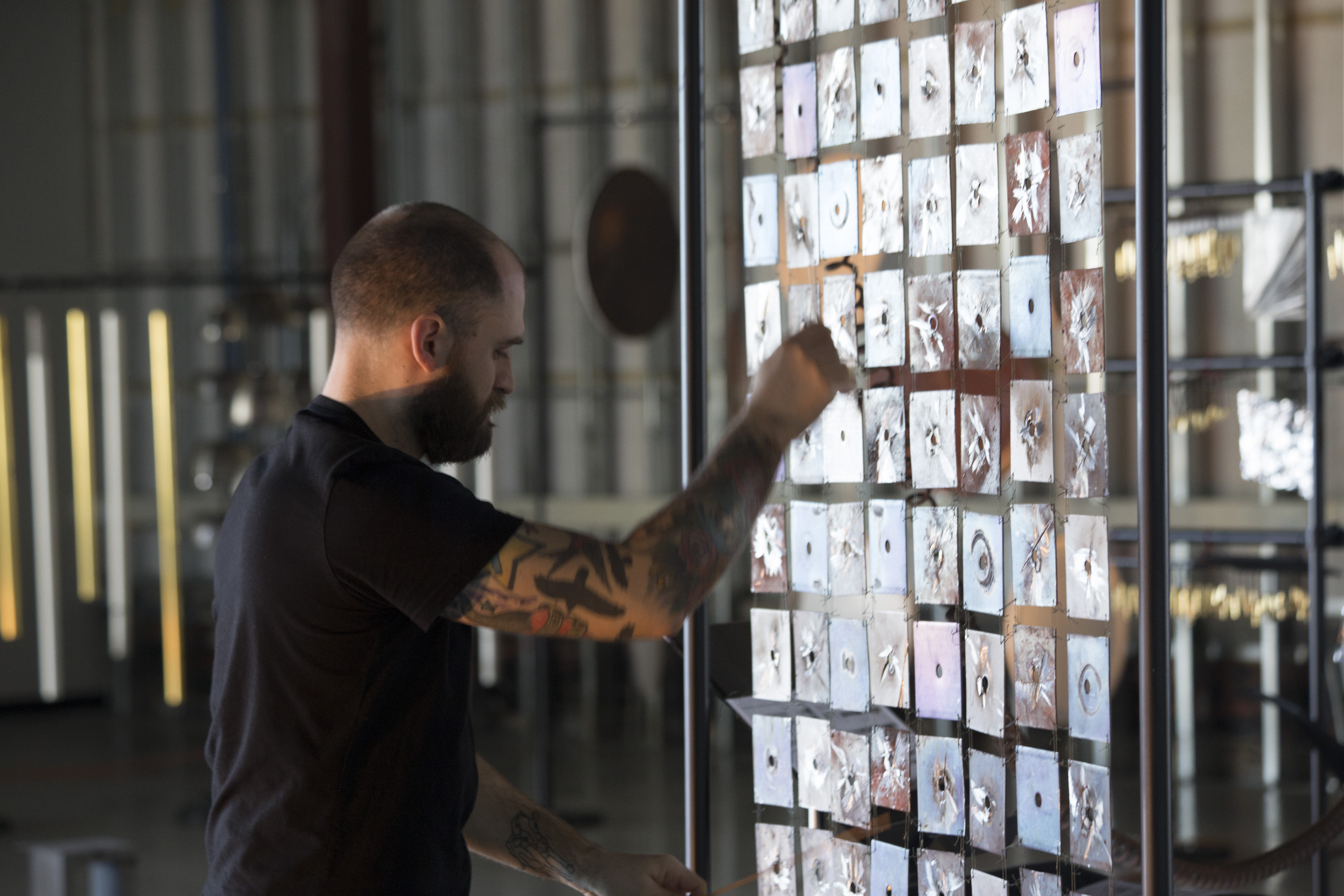 Matt Sargent/Trevor Saint  Pillars of Decay custom designed instruments and electronics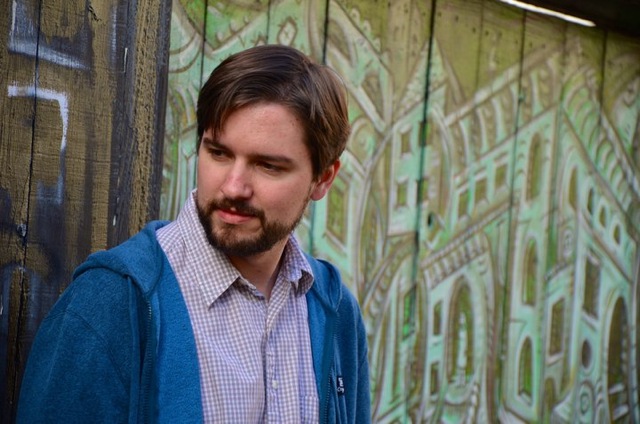 Dan VanHassel  fzzl for solo snare drum and electronics
Featured Performers: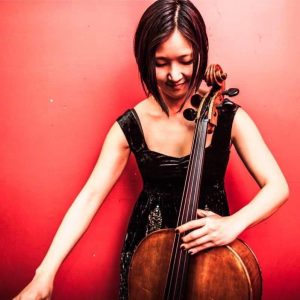 Amy Kang - Self Reflection
constantly seeks to explore the expansive range of the cello in a broad spectrum of genres. Equally at home in both the concert hall and downtown rock venues, Amy performs as a classical chamber musician as well as with hip hop artists, jazz ensembles, and singer-songwriters. She has become involved in contemporary Latin American music in particular, and is currently the cellist in the JP Jofre Hard Tango Chamber Band. Recent performances in 2016 have brought her around the world to Poland, Panama, Puerto Rico, South Korea, and Japan. Amy has performed with highly regarded musicians such as Kathryn Stott, Kenneth Cooper, Fernando Otero, and Paquito D'Rivera. A graduate of Columbia University with a B.A. in English Literature, Amy was a recipient of the Rapaport and Dolan Prizes, which allowed her to study with Fred Sherry. Amy is also a serious visual artist and studied painting at Columbia as well as the L'Ecole Marchutz in Aix-en-Provence. Her current project involvestranscribing the Bach Cello Suites into a series of paintings through a system of color-pitch correlation.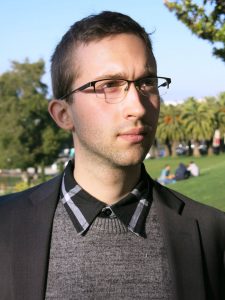 Jacob Kopcienski - KUBA
has performed throughout the United States, France, Italy, Australia, and Malaysia. In 2016, he gave performances at UC Berkeley, CNMAT (Berkeley, CA), Omaha Under the Radar festival, and the Bowling Green State University New Music Festival. He has garnered numerous performance accolades including a Harriet Hale Woolley Scholarhsip for Studies in Paris, France (2014-2015) and 3rd prize in the 13th Concorso Internazionale di Musica Marco Fiorindo Chamber Competition (2013). Premiering numerous works, Jacob has worked with composers including Vinko Globokar, François Rossé, Ravi Kittappa, Julien Malaussena, and Molly Joyce. Jacob currently studies Saxophone and Musicology at West Virginia University.
Mariel Roberts - for piano and cello(s)
"Trailblazing" cellist Mariel Roberts (Feast of Music) is widely recognized as a deeply dedicated interpreter of contemporary music. Recent performances have garnered praise for her "technical flair and exquisite sensitivity" (American Composers Forum), as well as her ability to "couple youthful vision with startling maturity". (InDigest Magazine). Roberts' work emphasizes expanding the technical and expressive possibilities of her instrument through close relationships with innovative performers and composers of her generation. Her passion for collaboration and experimentation has led her to premiere hundreds of new works by both emerging and established artists. Roberts has appeared as a soloist and chamber musician across four continents, most notably as a member of the Mivos String Quartet, as well as Wet Ink Ensemble and Ensemble Signal. She performs regularly on major stages for new music such as the Lincoln Center Festival (NYC), Wien Modern (Austria), Lucerne Festival(Switzerland), Cervantino Festival (Mexico), Klang Festival (Denmark), Shanghai New Music Week (China), Darmstadt Internationalen Ferienkurse für Neue Musik (Germany), and Aldeburgh Music Festival (UK). Roberts has been featured as a chamber musician on recordings for Innova, Albany Records, New World Records, New Amsterdam, Carrier Records, New Focus, and Urtext Records.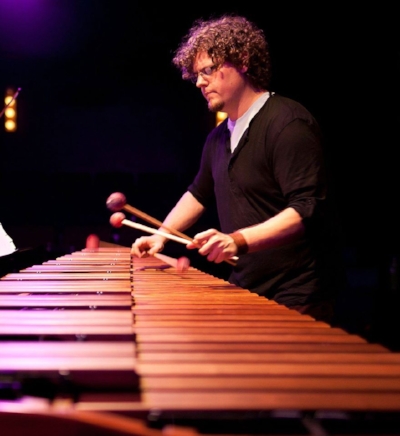 Matt Sharrock - fzzl
Hailed as "nothing short of fabulous" by the Boston Musical Intelligencer, Matt Sharrock is a versatile marimbist, percussionist, and conductor who tirelessly champions the music of living composers. As half of the bass clarinet/marimba duo Transient Canvas, he has premiered over 70 new works and performed across the United States, from San Francisco to Brooklyn and from Jordan Hall to The Goat Farm Arts Center. Always looking for innovative ways to connect with new audiences, he melds drama and music with his solo project Narratives and rides the line between rock band and new music ensemble as a member of the Boston Percussion Group. As an orchestral percussionist, Matt has also performed with some of New England's finest ensembles, including the Boston Modern Orchestra Project, Portland Symphony Orchestra, Boston Landmarks Orchestra, and the New Hampshire Music Festival. Matt currently serves as Music Director for the Equilibrium Ensemble, a new music sinfonietta in residence with the Equilibirum Concert Series. He also performs regularly with many of Boston's premiere contemporary ensembles, including Sound Icon, Boston Musica Viva, and Juventas New Music Ensemble. A passionate educator, Matt is currently on faculty at the Boston Conservatory at Berklee in the Music Theory department where he teaches Time & Rhythm I & II and at Northern Essex Community College where he teaches applied percussion.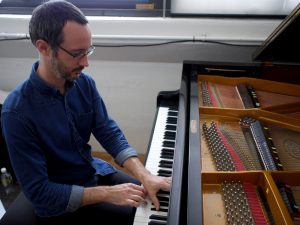 Eric Wubbels - spark, Halki/Heybeliada, for piano and cello(s)
is a New York-based composer and pianist. Wubbels's music has been presented at concerts and festivals in Europe, Asia and the U.S., including the MATA Festival (NYC), Contempuls Festival (Prague), Tage fur Neue Musik (Zurich), and the June in Buffalo Performance Institute. Ensembles that have performed and commissioned his work include Kammerensemble Neue Musik Berlin, I.C.E., Yarn/Wire, Left Coast Chamber Ensemble (San Francisco), mmm... (Japan), Talea Ensemble, and JACK Quartet, and he has been awarded residencies at the MacDowell Colony and Civitella Ranieri Center (Italy). As a performer, he has given U.S. and world premieres of works by major figures such as Peter Ablinger, Richard Barrett, George Lewis, Michael Finnissy, Beat Furrer, Bernhard Lang, and Mathias Spahlinger.
All other works will be performed by the composers themselves.